Embracing Apocalyptic Fatalism, or:  ¯\_(ツ)_/¯
There's no point in beating around the bush by crafting a poetic opening statement, so I'll just say this as bluntly as possible: the world is fucked. We're simultaneously dealing with climate change, mass extinction, deforestation, mass shootings, bigotry, war, political corruption, deadly diseases, genocide, poverty, famine, terrorism, potential nuclear annihilation, totalitarianism, and fascism, and those are just the things that came to my mind in like thirty seconds. Each of those topics has an overwhelming number of smaller but equally horrible subtopics which might come spilling out like maggots from a carcass if you poke the wrong spot with a stick.
…I'm not really selling you on this particular essay, am I. Okay, forget the roadkill analogy and just focus on the fact that we – "we" being almost any living creature on the planet with more than a single cell – are pretty fucked. The last few years have shed an especially harsh light on the course of humanity's future as we've watched history repeat itself in ways we thought would never happen again. Genocide? Still happening. Putting people in concentration camps? Yep, that too. Racism, sexism, ableism, homophobia, Islamophobia, anti-semitism? Alive and doing very well for themselves. Actual, literal Nazis? Fuckin' everywhere. What I'm saying is, here at the pinnacle of human achievement we're still struggling with the toxic byproducts of a fanaticism that seems inherent to our very species. We destroy everything we touch.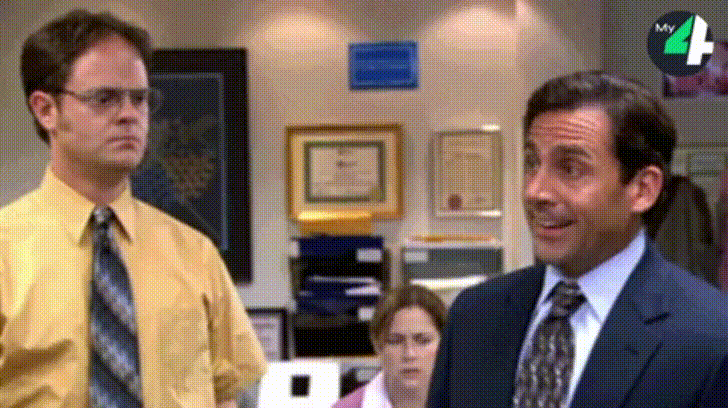 So how do we cope with this? How do we go about our day knowing that at any moment there are people being killed for their beliefs, billions of animals trapped in factory farms, ancient Amazonian trees being bulldozed and burned? It's really fucking hard, I know, and everyone copes differently. Some people find energy in being angry; some sink into depression; others dedicate every hour they possibly can to signing petitions and attending rallies. But if none of those options are working for you in the long term, good news! I'm here to tell you about my new life philosophy: apocalyptic fatalism!
What's apocalyptic fatalism, you ask? It's the belief that we as a species have gone past the point of no return, meaning we have little to no chance of stopping the issues listed above – especially, at least in my humble opinion, climate change and its associated Bad Shit. Apocalyptic fatalism means we're fucked, and that we fucked over every other living thing too. It means accepting the world (as we know it, at least) may actually end in our lifetimes. It doesn't purport to know the how of things, only that the when is much closer than we'd like to believe. We are in trouble now.
If you've never heard about apocalyptic fatalism, that's because I made it up!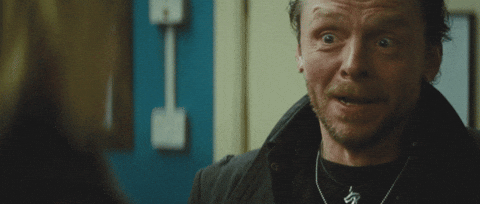 See, in the two years since Trump (*gag*) was elected, I've tried coping. Anger only works for me in short bursts, though, and the well of depression is already up to my chin. Part of me wants to hide in apathy, but I'm too empathetic to ignore all the living creatures suffering right now. So anger is fleeting, depression is dangerous, and apathy is a betrayal. What I have instead found long-term comfort in is… acceptance. Acceptance that humanity is a cancer on this planet, no matter how much good we do on an individual level. Acceptance that we might really have gone too far this time, and maybe now there's no going back. Acceptance, in short, that we might have already started the apocalypse and on an individual level there's not much we can do to stop it. Doesn't that lift a weight off your shoulders? Think about it; our generation doesn't have to save the world because it can't be saved in the first place. We can only do damage control on the way down.
That's horrible! you're probably thinking. How can you give up like that? That makes you part of the problem! But that's the bittersweet beauty of this philosophy: it's not about giving up. You don't have to stop being a force of good in the world just because you know your efforts won't change everything for everyone. You can do good for good's sake, make a difference on the micro scale instead of the macro, all you want. But when those little bits of good get overshadowed by all the horrible things you have literally no ability to stop, apocalyptic nihilism tells you it's okay to let them go. If you have to buy a plastic water bottle one day, it's okay; your one guilty purchase is nothing compared to what those in power are doing to the environment. If you buy something to lift your mood instead of donating that money to a charity in need, that doesn't make you an inherently bad person contributing to the downfall of humanity. The world is ending – buy the damn book, eat the damn doughnut, use a damn plastic fork once a year. It's okay. Your guilt and anxiety help no one.
Read that again. Your guilt and anxiety help no one. Apocalyptic fatalism frees you from the responsibility of saving the whole damn world, a burden millennials and Gen Y/Z have felt acutely since birth. We inherited a shitstorm and we know the generation before us doesn't, for the most part, really care about the future. In fact, they seem determined to fuck it up as much as possible. We feel, therefore, that it's up to us to save the oceans and the national parks and the atmosphere and human rights and freedom and science and… the list goes on and on. But you know what? We didn't start this war and we can't end it.It's just too big. It's just too entrenched. So do what you can for the world – but take care of yourself too. If the end is extremely fucking nigh, then every moment is unbelievably precious. Don't waste them worrying.