Me two years ago: Should I worship Sekhmet too, since I already worship Bast?* …no, the war/death goddesses are scary. Gonna stick with Mamma Cat.
Inanna: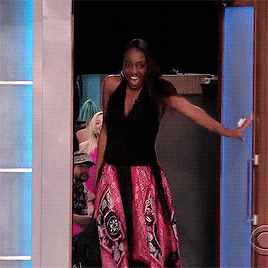 Me a week ago: At least Inanna is the only war/death goddess I worship, She's more than enough to handle on Her own.
The Morrigan: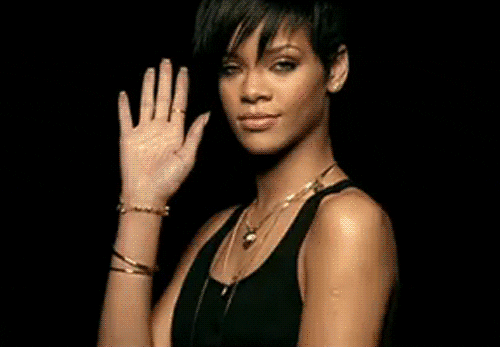 So yeah, last week I dreamed I oathbound myself to The Morrigan. I have never worked with Her or anyone from Her pantheon, nor had I even been pondering the possibility. When I woke from the dream, though, I knew it was one I couldn't ignore. As I sifted through information about The Morrigan, what struck me hardest was how many of the things I've come to associate with Inanna fit The Morrigan as well. This, combined with the fact that I've struggled since day one to figure out what Inanna wants from me, lead me down a confusing path of wondering, Was it always The Morrigan and never Inanna at all? Or are they both here? Could they be one in the same – and if not, will I offend them if I work with them both? Where's the line??
To best analyze this new connection as it develops, I'm keeping track of the similarities between the Inanna I know and The Morrigan I'm coming to know, as well as of the things in my past which could also connect with this Celtic goddess. These include (in no particular order):
– I have recently felt extremely drawn to iron nails, knives, and jewelry; a few weeks ago I bought two poison-tempered iron necklaces, one with a skull stamped on it and one with a triskelle and the triple moon (I actually hesitated on buying that one because those symbols are associated with pantheons I don't work with, but the calling was too strong to resist)
– I have always associated The Morrigan most with my character Mage, and have sometimes even felt like something bigger or older was "wearing" Mage like a mask
– Inanna has always appeared to me as a pale red-haired woman, which never made sense considering She should look Middle Eastern
– I associate ravens, skulls, bones, and bullets with Inanna, all of which also fit The Morrigan
– Since She came into my life, I've felt that Inanna wanted me to focus on the story of Her descent into the underworld – to the point that I see Her as a death goddess, though that was not traditionally Her role
– I've always been obsessed with crows and ravens; my first word was "caw" and my parents often called me a crow because of my habit for finding things
– I was raised on Irish and Celtic music and have always felt a connection with that land because of my father, who incidentally I dreamed about the same night
– My current DnD character is a champion of the Raven Queen, a goddess obviously modeled after The Morrigan; this was our DM's choice and a total surprise to me
– My wife recently gave me her old set of runes and as soon as I held them I felt drawn to them despite not having any interest in runes before
– I recently started seriously studying witchcraft and identifying as a witch, and The Morrigan is apparently associated with witches; I've also been drawn to poisonous plants, though I don't know if those are associated with Her too
– Since the dream I've seen crows everywhere, along with triskelles and other things associated with Ireland, and either the name Morrigan or names associated with that pantheon
Trying to clear things up, I did a reading with Bast about the situation and a deity reading with The Morrigan and made some additional interesting connextions:
– When I asked about Her omens, signs, and manifestations I drew the King of Cups; this confused me because the card is ocean-themed (seahorses, turtles, etc), which didn't seem to make sense… until I realized the card reminds me of my father and the same night I dreamed about The Morrigan I dreamed about my father saving a turtle from a plastic bag
– I drew the 6 of Wands for the deity Herself, a card I once pulled when asking Bast how She felt about Inanna and one I pulled in the reading with Bast about this situation
– For The Morrigan's personality I drew Strength, the card which Inanna first used to identify Herself
– In both readings I drew the 6 of Swords as something I'm not seeing clearly or not paying attention to; this card features storm crows
Many of these things could be pure coincidence or signs from Inanna Herself, considering She does have a war aspect and connections with the underworld, but I sense there's more to this. I assumed Inanna was the one behind my sudden push into witchcraft, including the poisoned iron and my recent pull toward the darker aspect of the craft, but that assumption never fit quite right. When I imagine The Morrigan as being behind it I feel a sense of rightness.
What I suspect at this early point is that Inanna is in my life to help me master my body issues and self-love and that The Morrigan is the one who desires to help me become a stronger witch. I'm too much of a hard polytheist to treat them like they're two sides of the same coin – and there's no way I'm risking pissing either of them off! I always thought I'd stay away from the goddesses of war and death because I get such immensely powerful, scary vibes from them… but I guess that choice wasn't in the cards for me.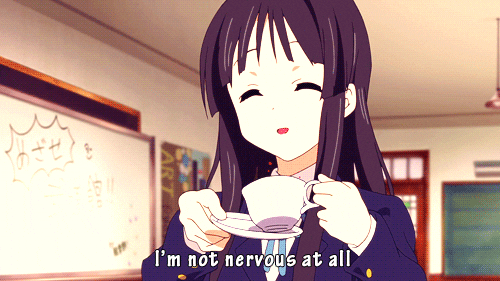 (*Yes, I know Bast is a war goddess as well – but She's my mamma, that doesn't count.)